Dear Perryn,
We've made it through the first month! You gave your parents quite a scare with your dramatic entrance to the world (and subsequent stay in the NICU), but we wouldn't trade any of those moments since it means you are now healthy at home.
Here are just a few moments and highlights from your first month...
*You finally came home (and got to wear real clothes!) at 9 days old. You looked adorable, of course.
*You met your big brother Dudley. He had a little trouble adjusting to having a sister, but now he loves it (well, almost).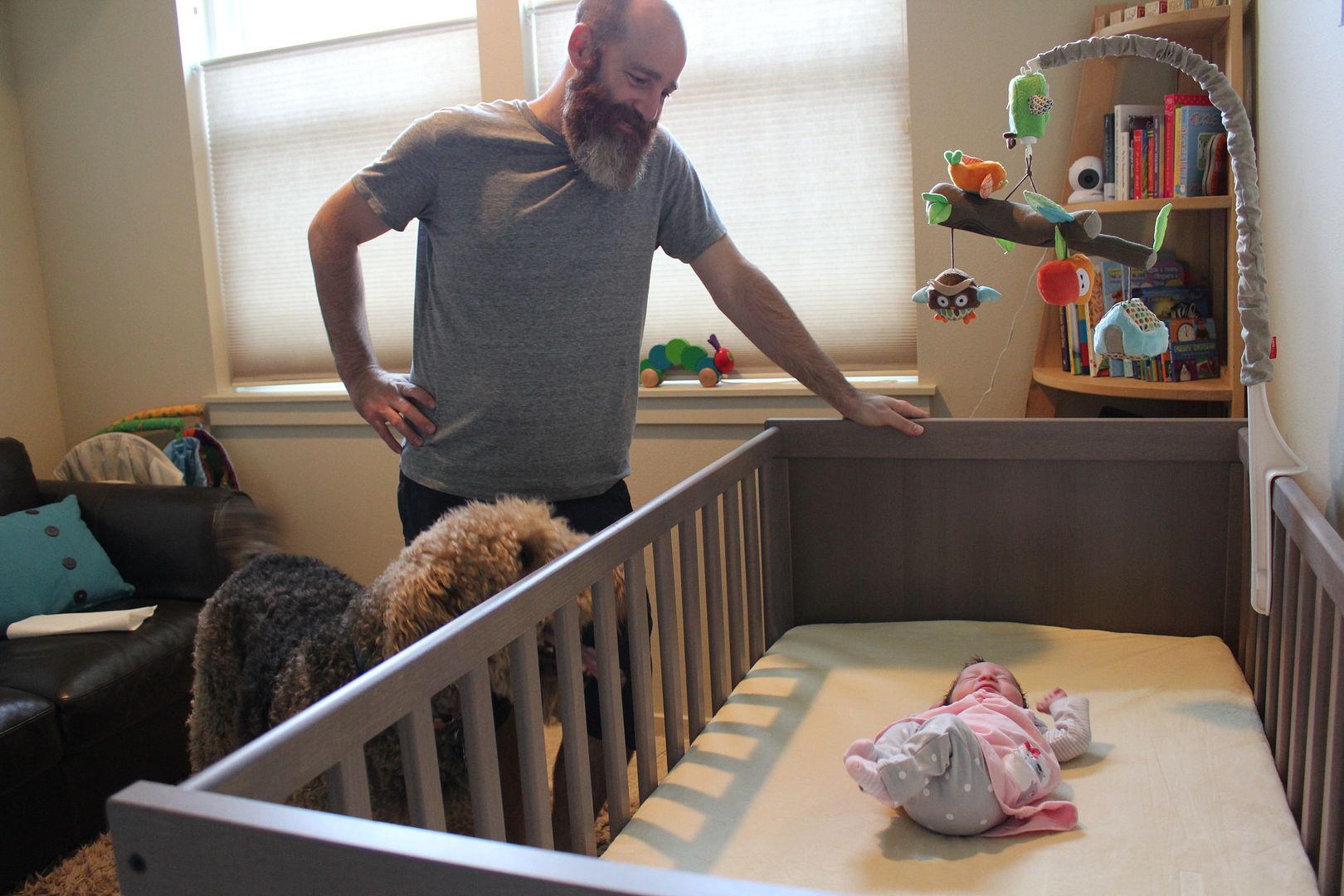 *You were introduced to tummy time and hated it at first, but now you are beginning to like it.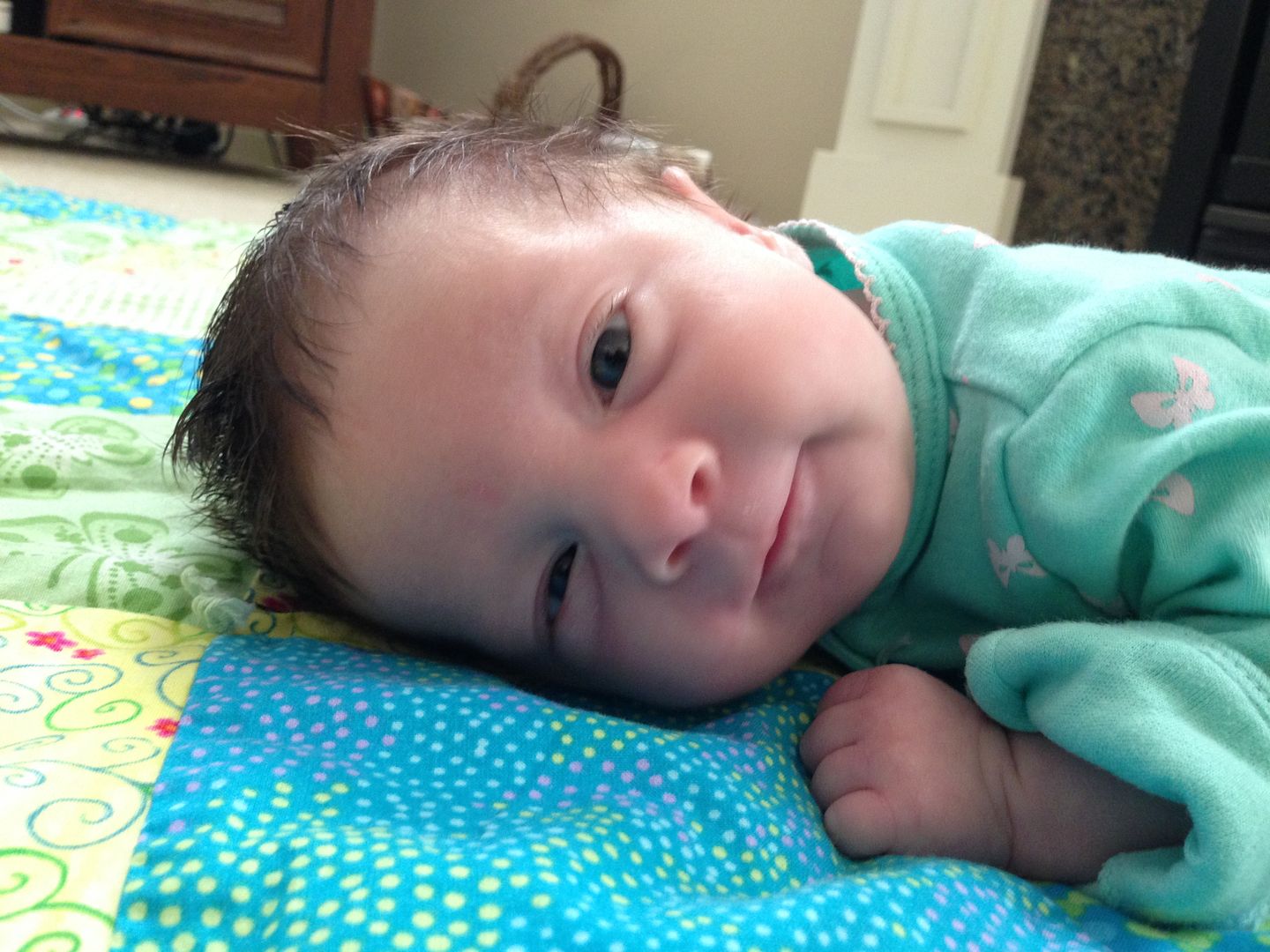 *You had your first bath!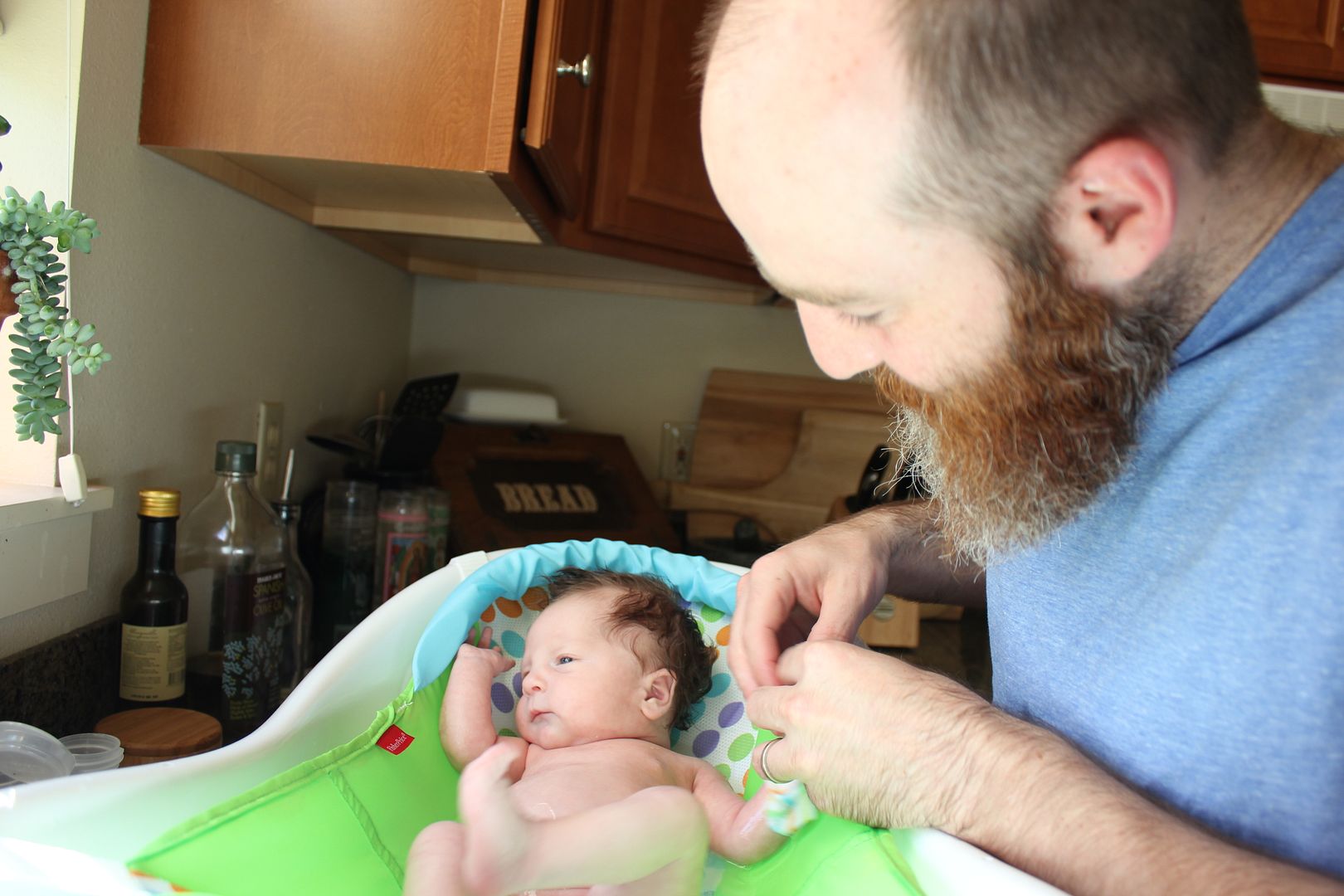 *You met your cousin Ellis.
*You gave us some cute smiles while you slept or started to wake up.
*You gave us some thoughtful looks.
*And some downright silly faces.
*And everyday you just melted our hearts.
We love you so much sweet girl. We are more tired and happier than we ever thought possible. How did we ever live without you? Cheers to one month down!
Love,
Betty & Cowboy