There are few things I love more than playing games with family and friends. Over Thanksgiving break we played charades (this time with the help of the fabulous app
Heads Up).
Rather than just having one person act something out, we had everyone from a team act it out, and just one person from the team could guess the answer. The result was one hilarious evening full of laughter.
Here are just a few of the funny moments we managed to capture:
"Binoculars"
"Yoga"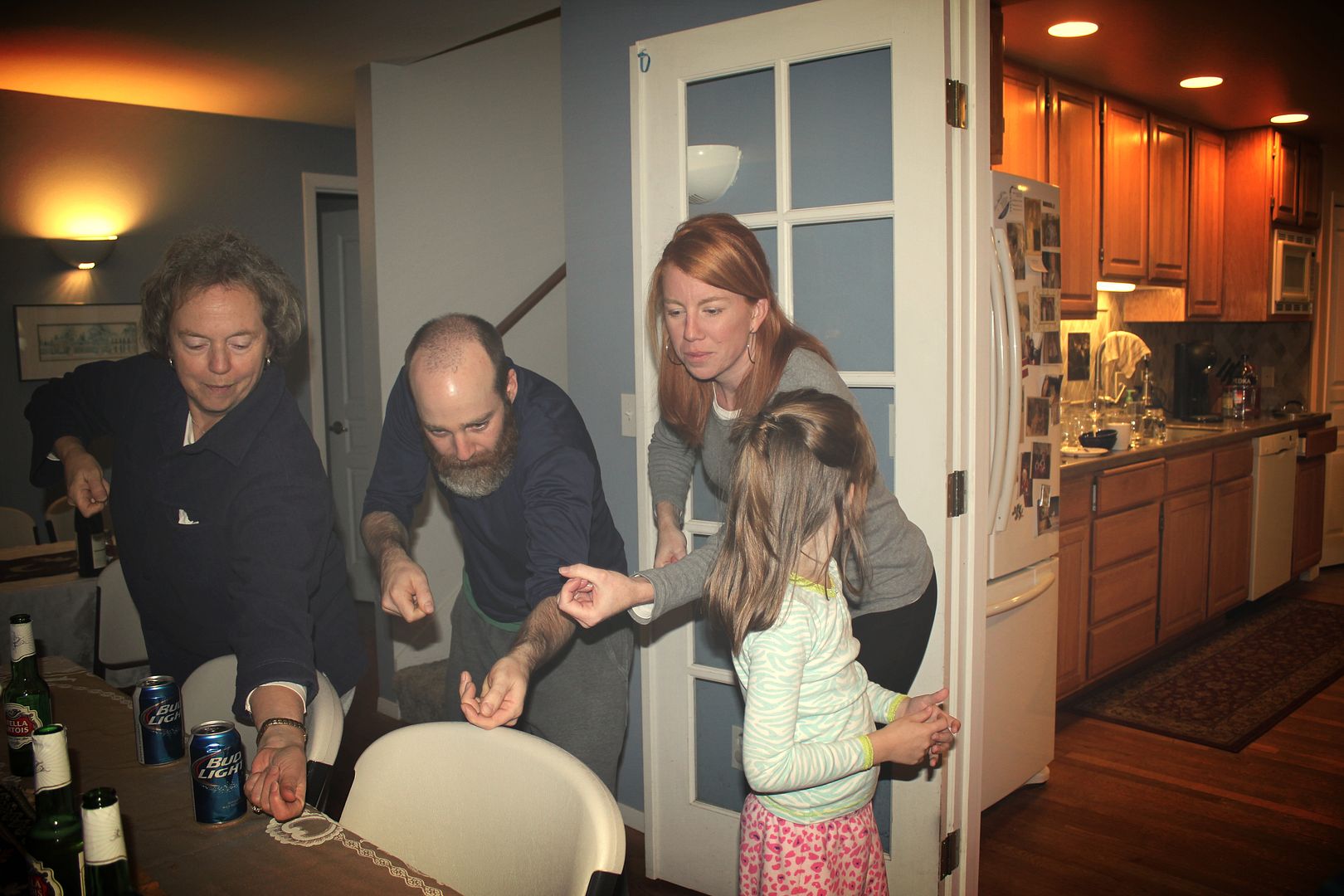 "Playing pool"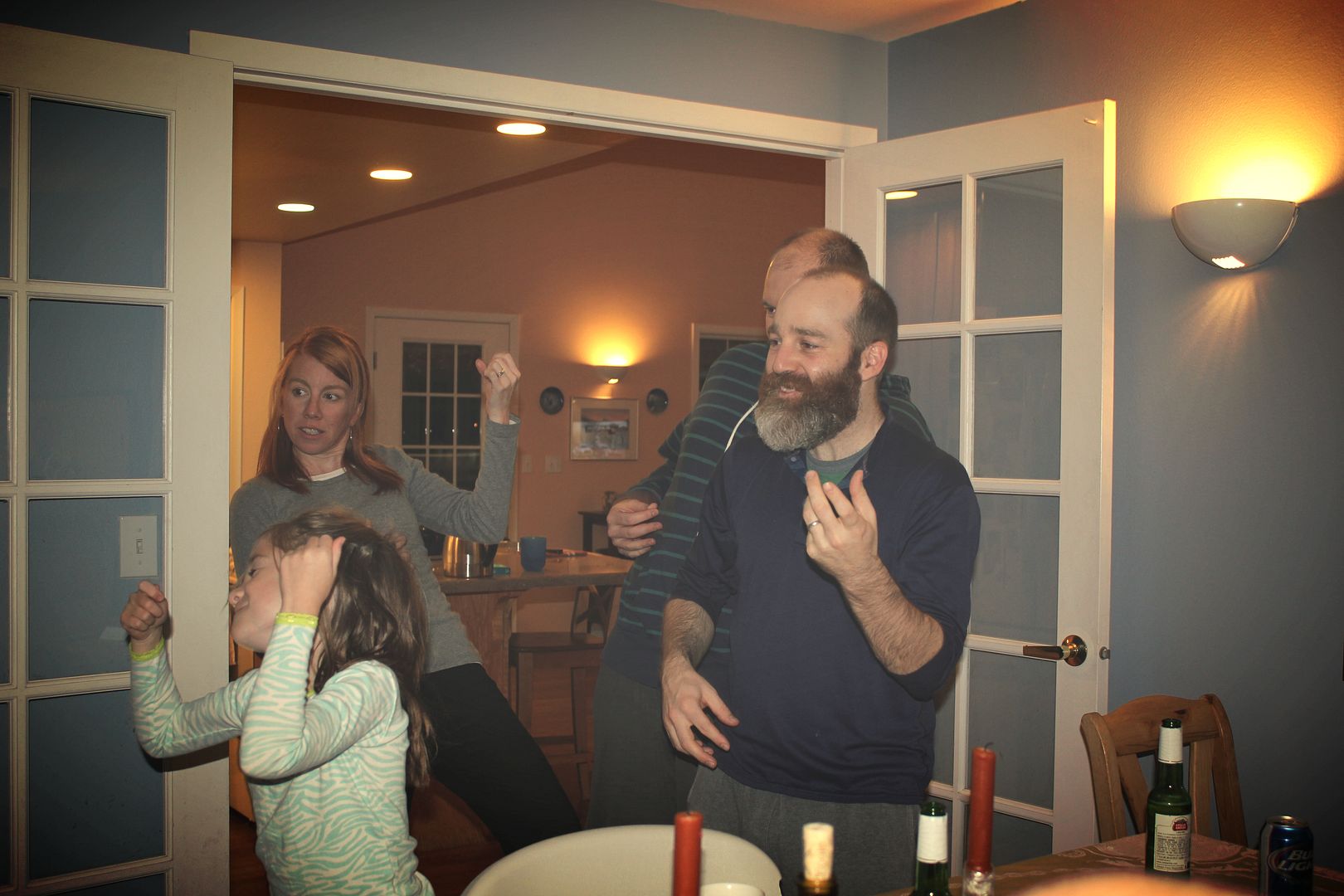 "Playing the guitar"
What games do you like to play with family and friends?
Love,
Betty