In such a short time, our little gal will be here! We've spent the last few weeks finishing up a few projects around the house in the hopes of making our home as welcoming for her as we can. Cowboy has been such a cleaning trooper since I physically am not much help (although I think I'm still pretty good at delegating tasks!).
We have our hospital bags packed, I'm done with work until February, her nursery is ready and waiting, and now it's time to try and rest up before the big day!
Here are a few more belly pics...crazy to think we won't be doing these for much longer!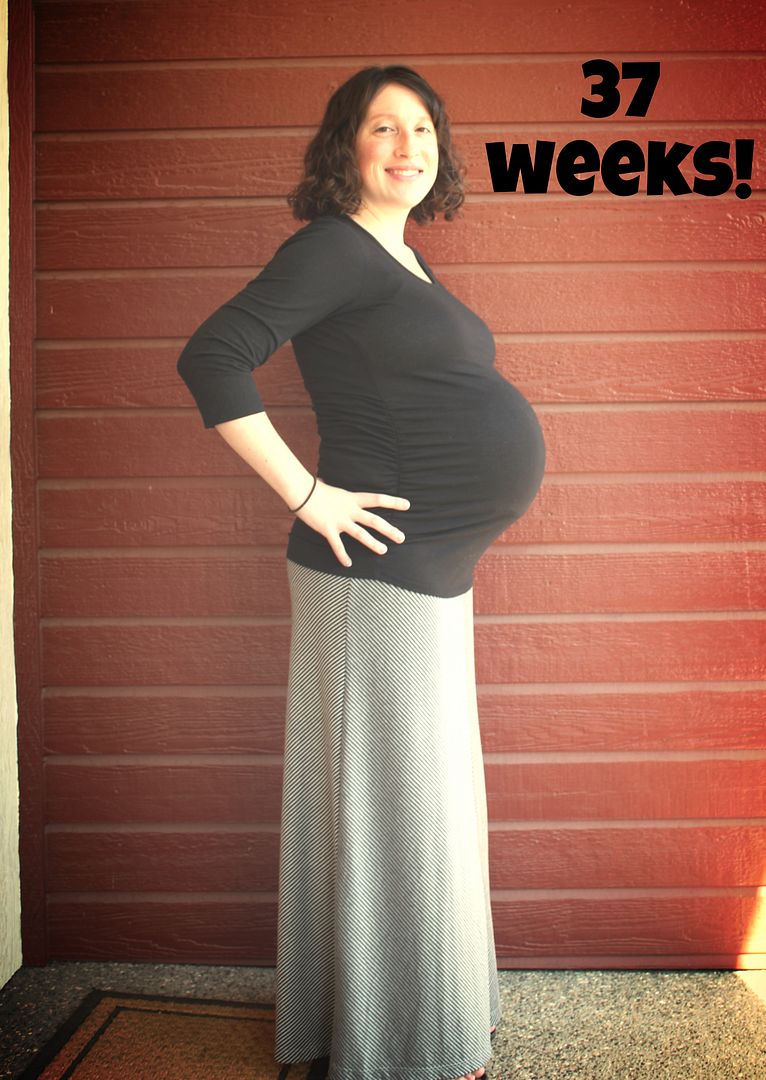 Love,
Betty