So last weekend my fabulous girlfriends in Spokane threw me a baby shower. I had planned on wearing a long navy blue dress, but when I put it on I realized it was a bit see-through and made me feel about 500 pounds (not the look I was going for). Luckily my favorite striped dress came to the rescue (again!).
This was such a fun shower. The decorations looked like they belonged on Pinterest, the food was delicious, and the company was great. It was so wonderful to catch up with these gals during such a happy time.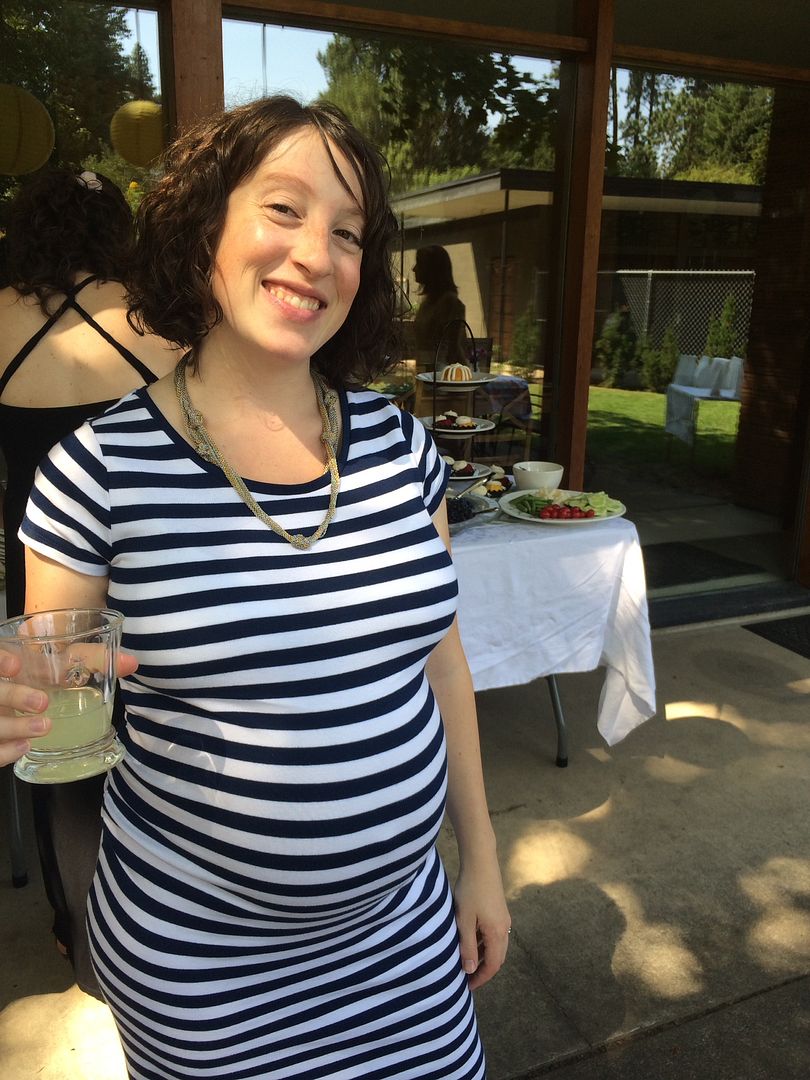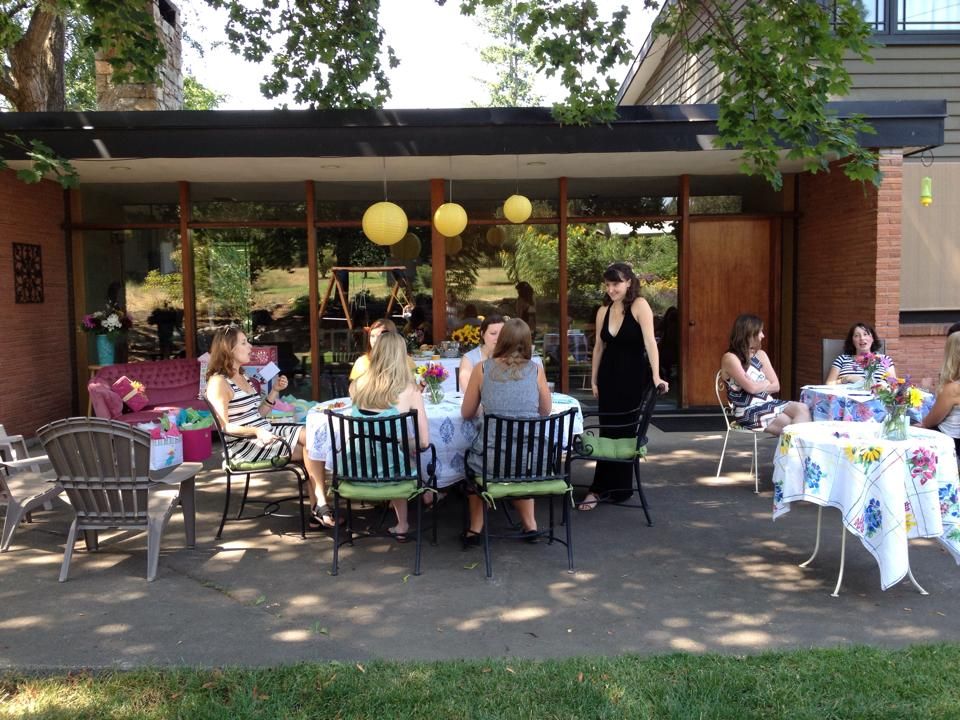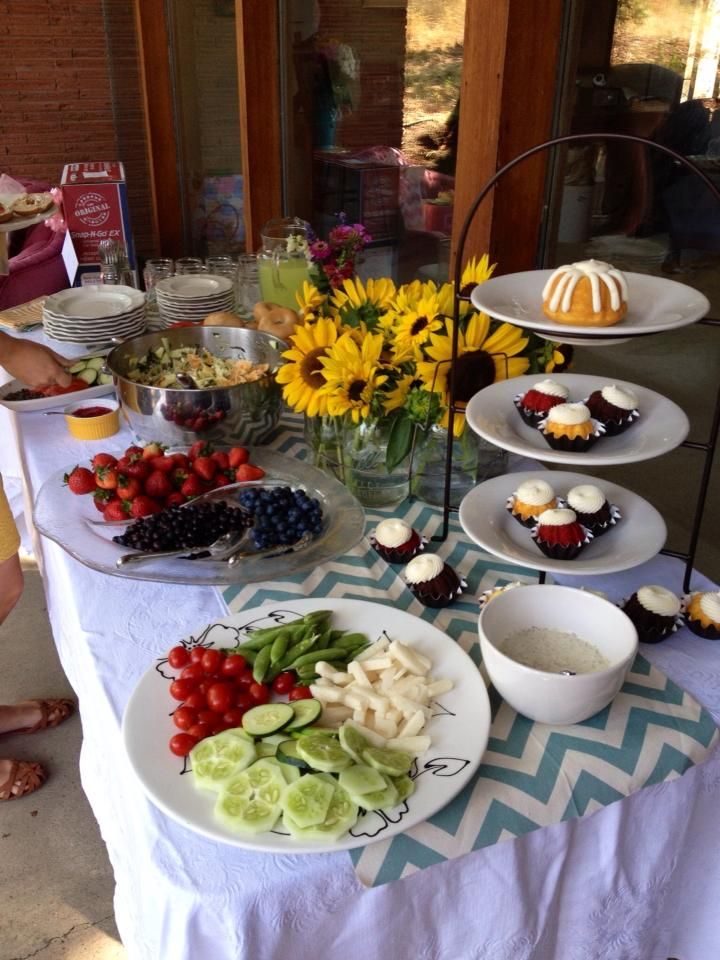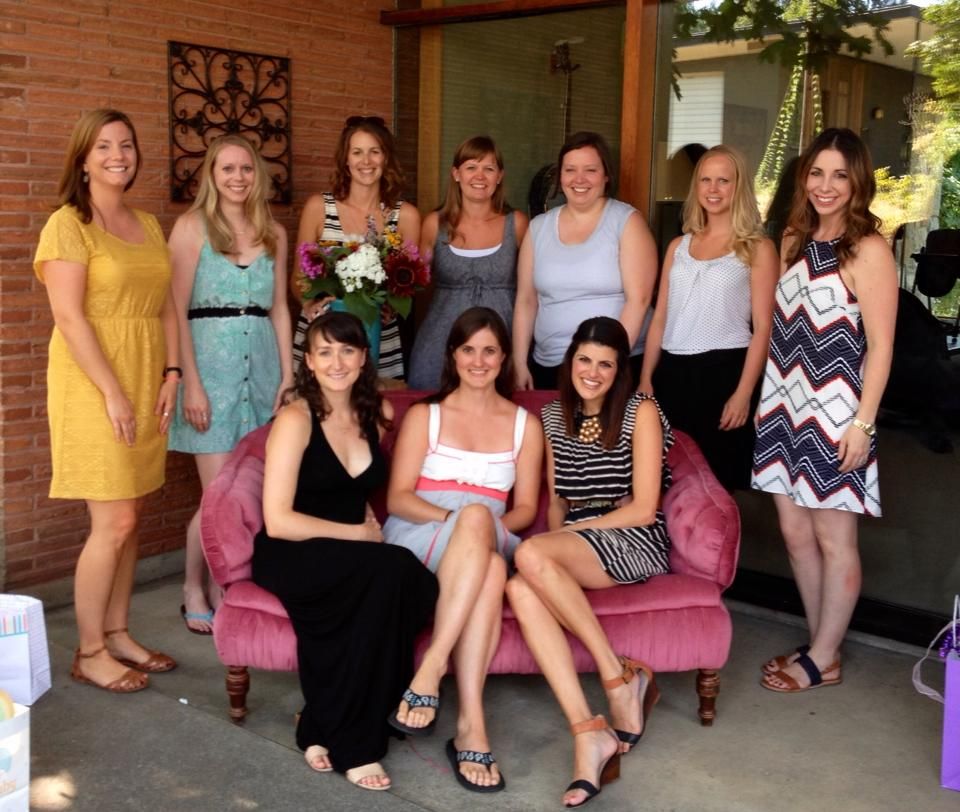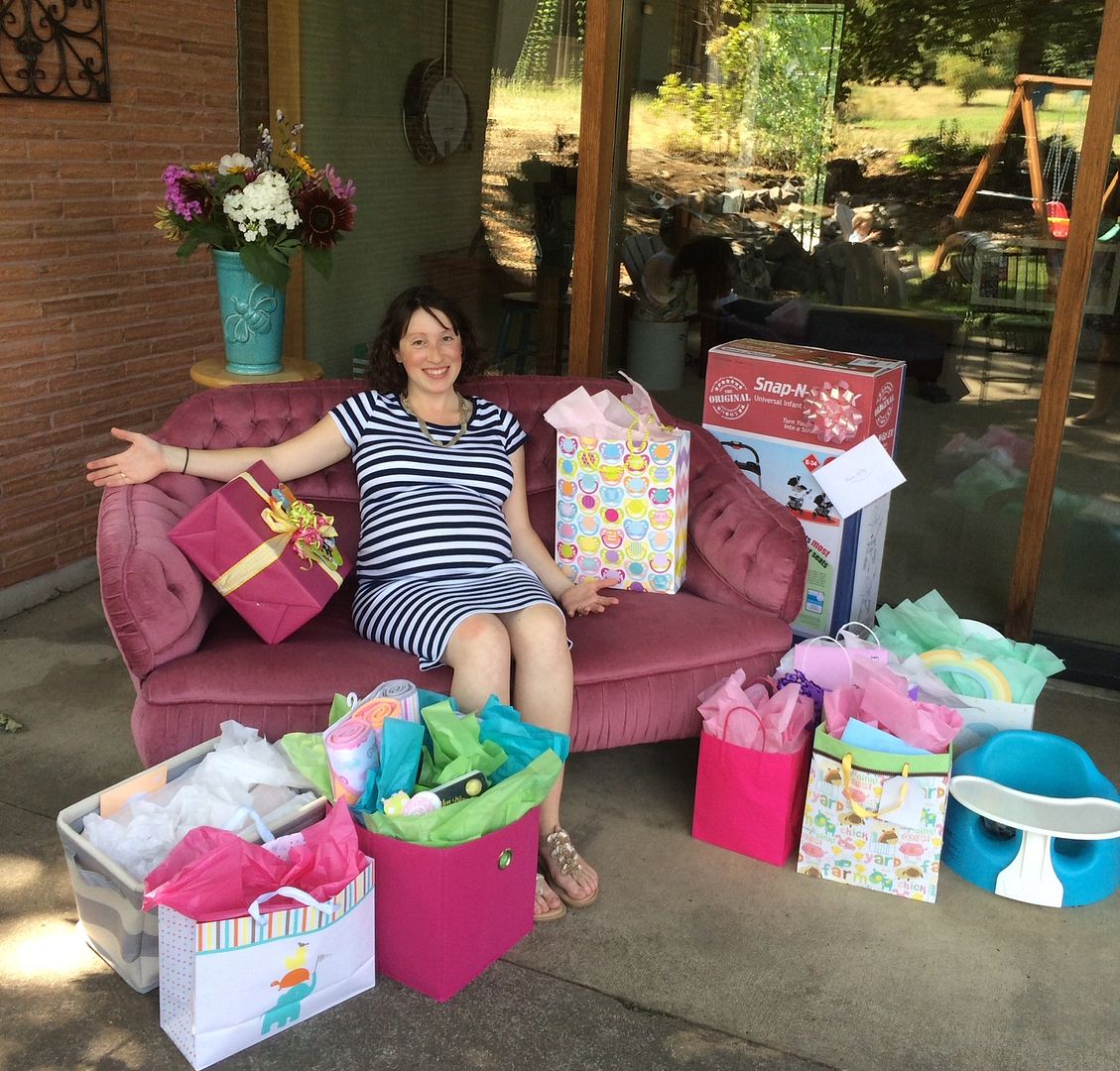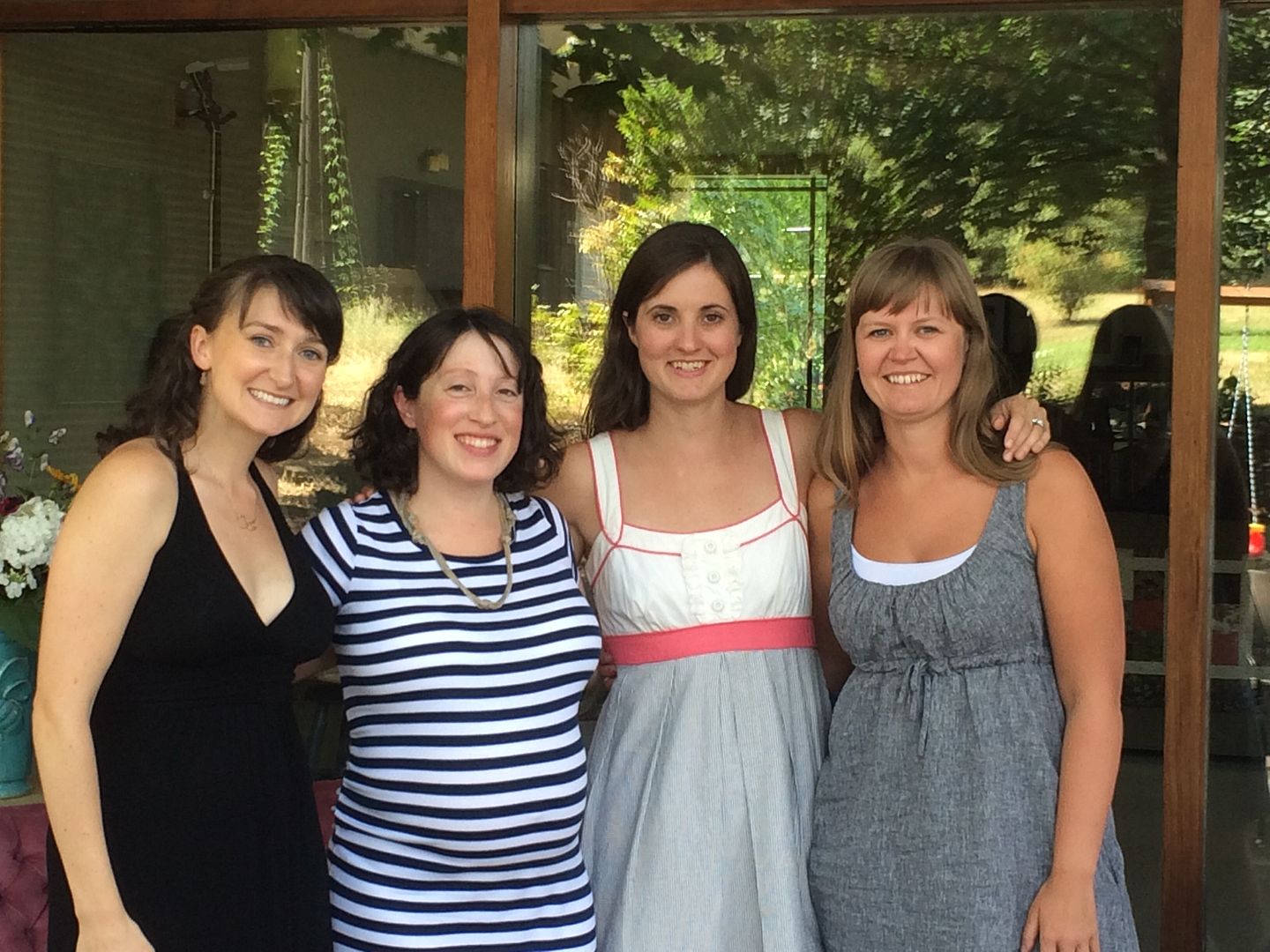 As you can see, this baby girl is already feeling lots and lots of love. We are so fortunate!
Love,
Betty