Dear Perryn,
Another month has flown by. In just a few days I will be returning to work (which makes me so so sad), but for now let's just talk about all the amazing things you have done this past month!
*You have learned how really lift your head up during tummy time and you seem to actually enjoy it sometimes!
*You are reaching and grabbing for things all the time now.
*You LOVE your hands.
*You also LOVE your binky bob (aka the amazing wubbanub).
*You still love to be swaddled when you sleep.
*You aren't spitting up like you used to (yay!!!).
*You like to have conversations with us, especially when you are getting your diaper changed.
*You (and we) survived airplane trips to and from Colorado.
*You spent time with all of your grandparents this past month!
*And, you guessed it...Mom still LOVES taking pictures of you.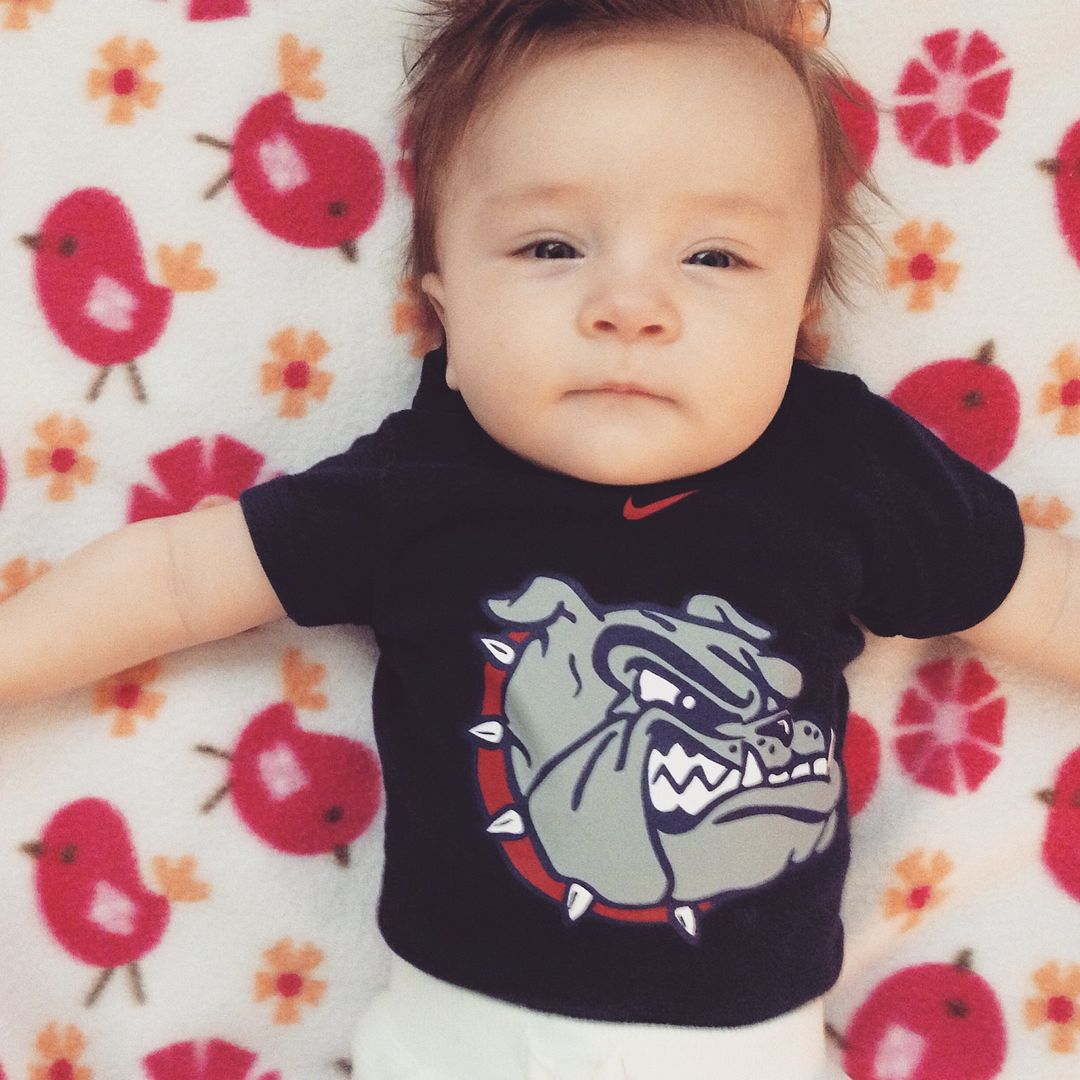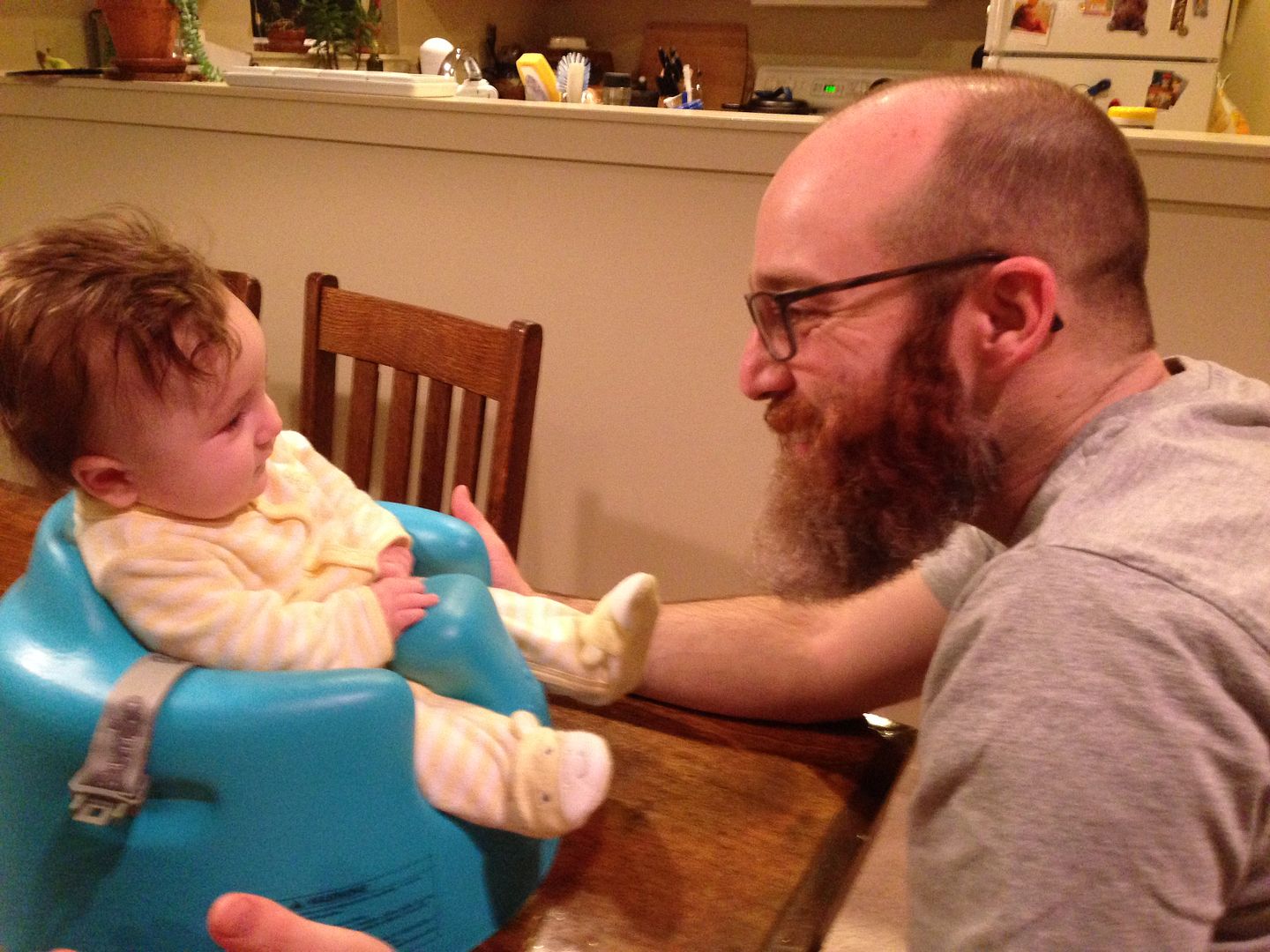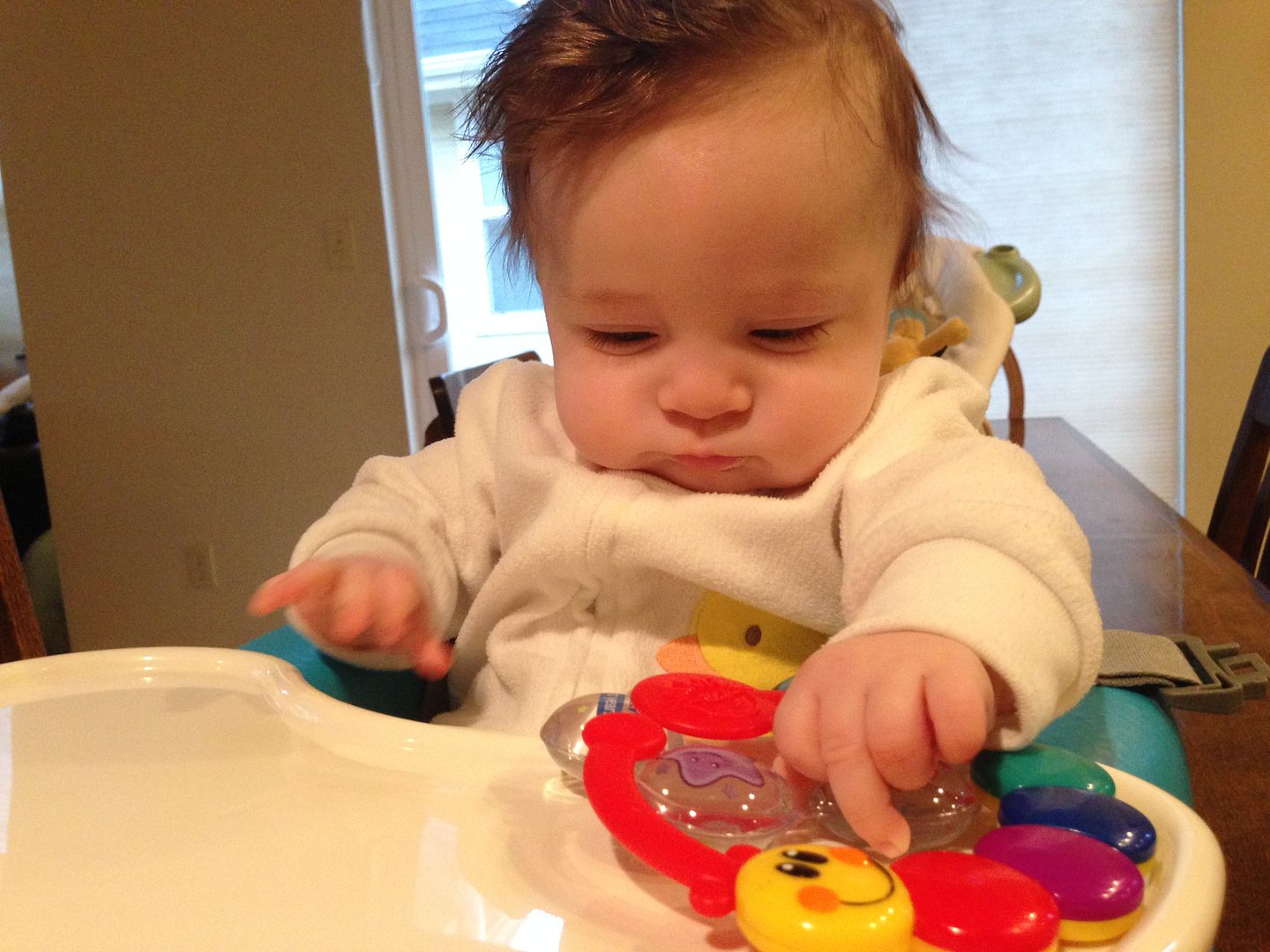 We love you sweet girl!
Love,
Betty, Cowboy, & Dudley