Last night Cowboy & I went out on the town to celebrate the end of my classes and practicum for the semester (Can I get a Wahoo?!!).
We ended up having dinner at one of our favorite Italian restaurants. We decided to eat in the bar since it's oh so cozy, and has such fond memories for us (we celebrated our engagement here a few years ago).

Anyways, we sat at a little table that had a drawer. And since it's impossible to ignore a closed drawer when it's staring you in the face, Cowboy gave it a little tug. Here's what he saw: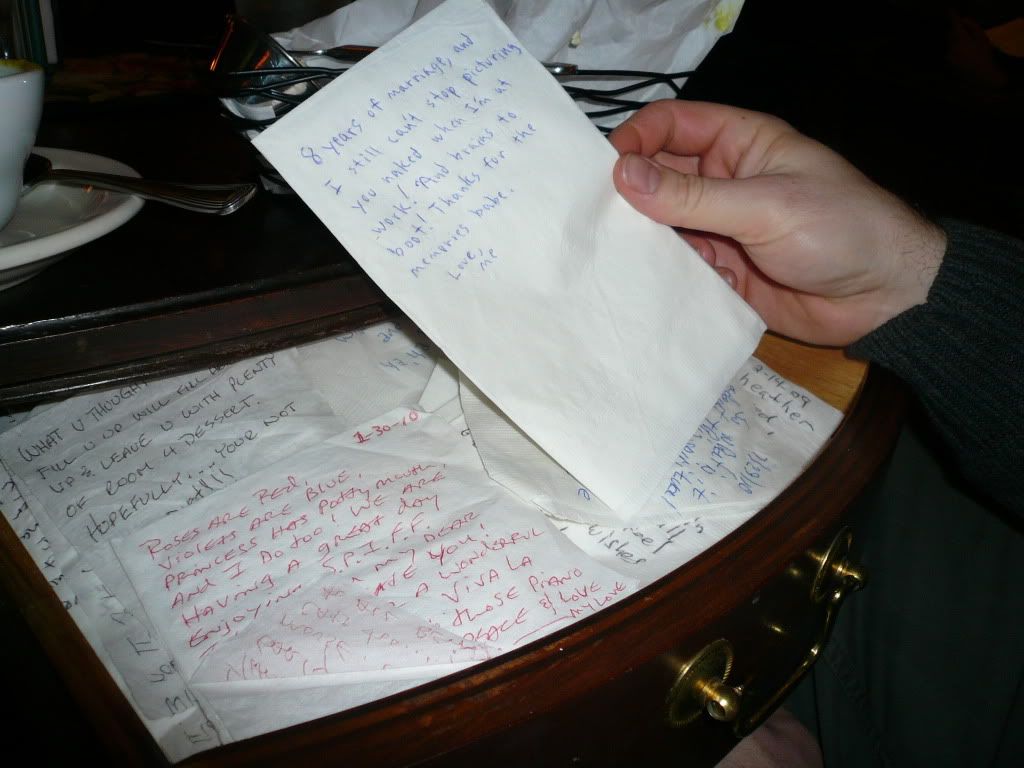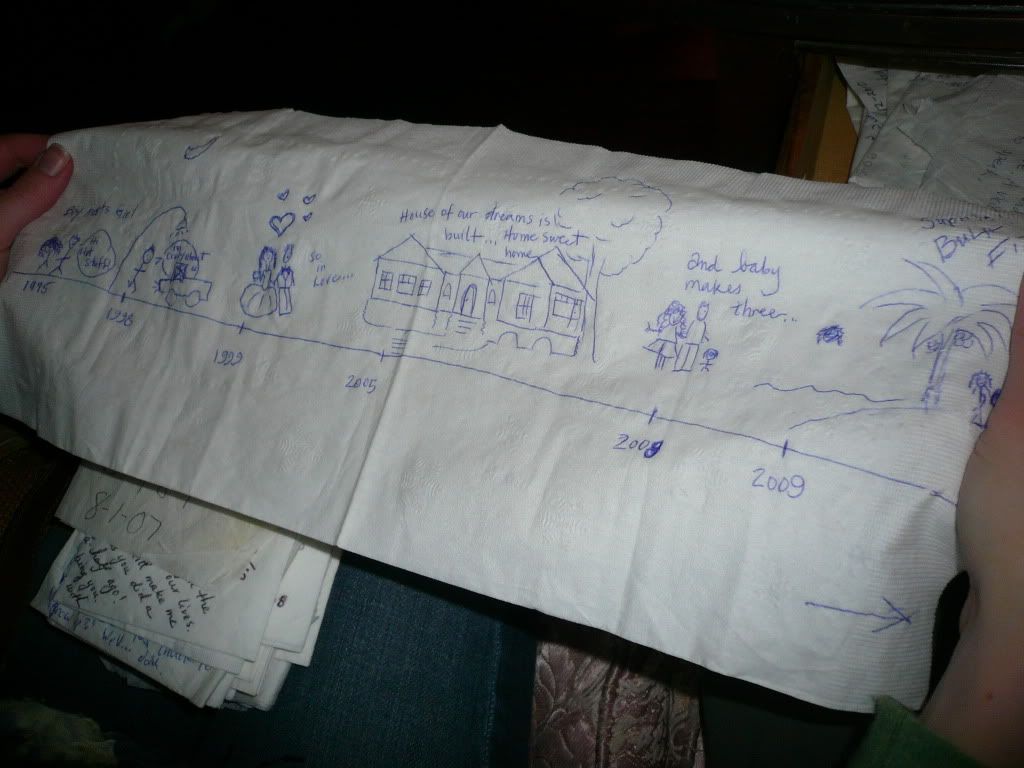 Napkins upon napkins full of scribbled love notes, memories, funny stories, etc. It was such a great secret treasure to discover! We sipped our drinks, ate our delicious food, and read through all the napkins. It was simply perfect.

Our waitress later told us that it has become a tradition for people to leave all sorts of notes, many of them dealing with love, in this drawer. So, we wrote up a little napkin of our own and left it for the next unexpecting reader.
Perhaps you will stumble upon it someday.




Happy Weekend!

Love,
Betty