Almost every Friday Cowboy and I go on a little lunch date.
Last Friday we visited Stella's. It's just north of downtown, on a little side-street. It's somewhat easy to miss as the only advertisements that we could see were a sidewalk sign and a little paper sign on the door.
We ordered our food at the deli counter, and then chose a table. Luckily for us we scored a spot that was soaking up some much-needed sunshine.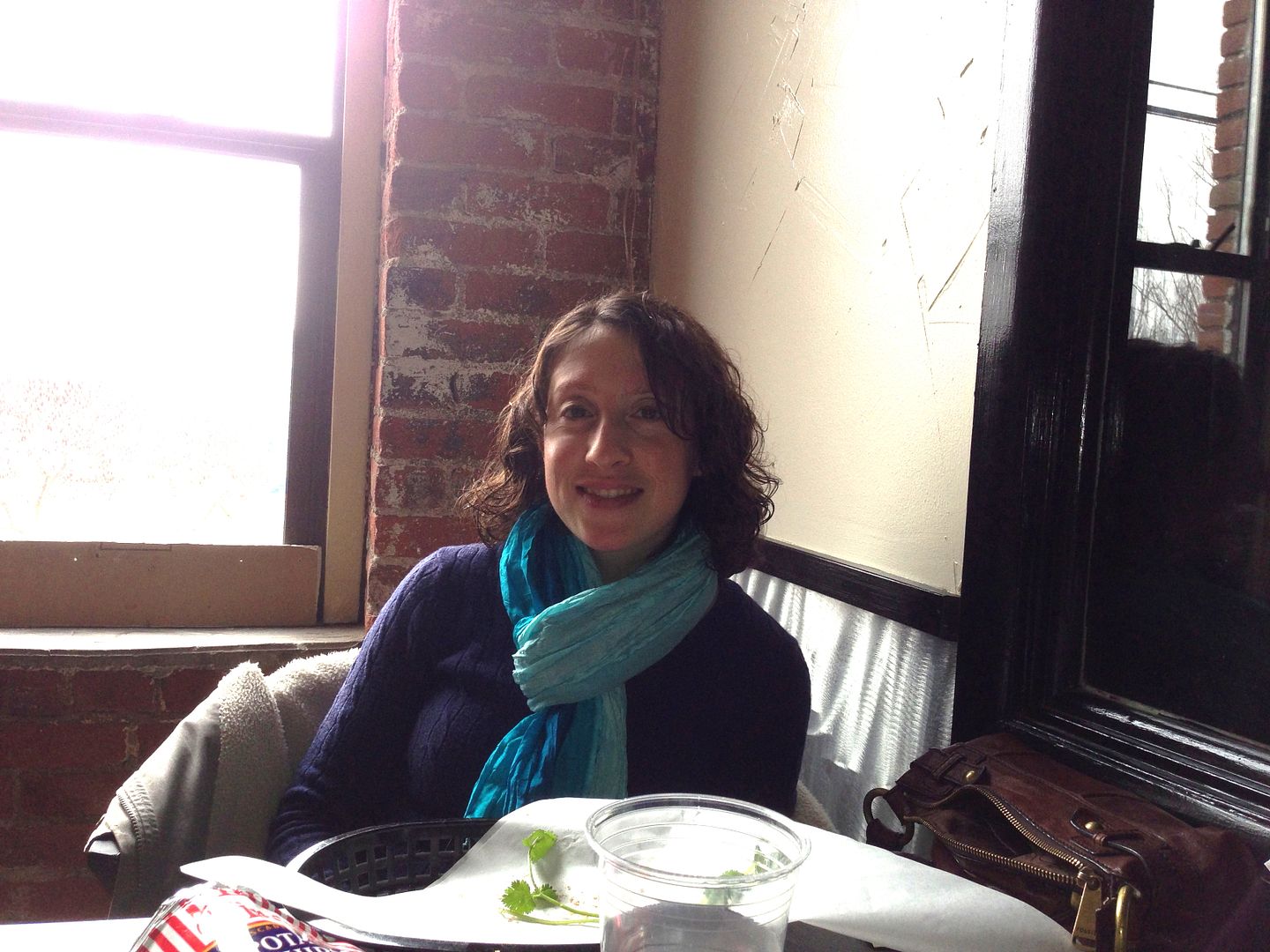 We both were surprised how big the space was and loved the eclectic decor (pool table, piano, Pac-Man!, original artwork, and much more).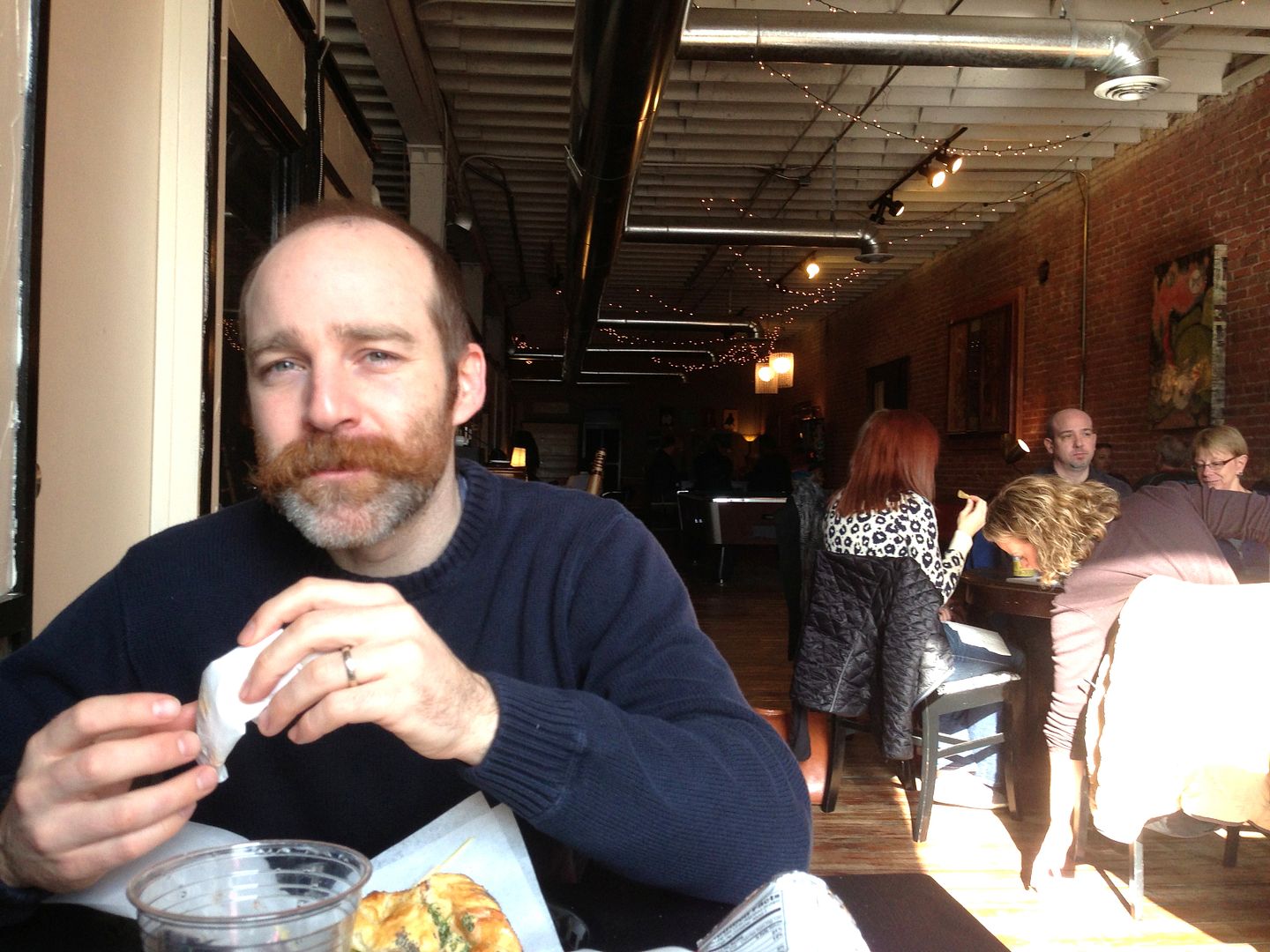 Cowboy ordered the pulled pork: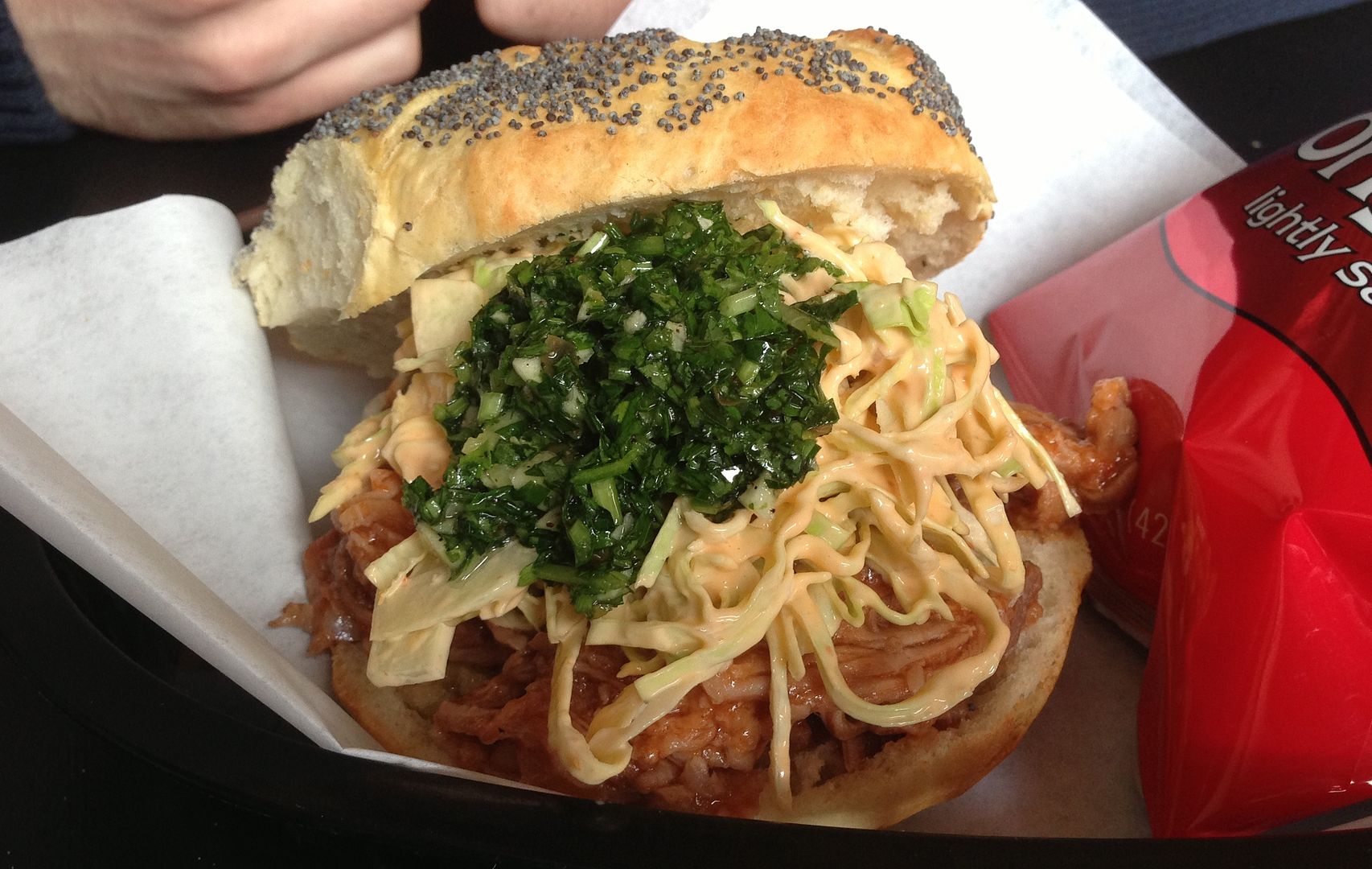 And I enjoyed the vietnamese Banh Mi. I had pork as well, but tofu is an option.
Both sandwiches were good and reasonably priced. I was thrilled with the amount of veggies on my sandwich and the sauce on Cowboy's pulled pork was finger-lickin' good. I'm looking forward to sampling more items from their tasty menu. Plus they have trivia competitions on Saturday nights. Ain't nobody love some trivia like the two of us. We'll definitely be back.
Love,
Betty