Last week one of our dear friends had to leave town so he could take the Missouri state bar. While he was away, we watched his fur baby. While Cooper has about 100 times more energy than Dudley, and is still very much in puppy mode, we were happy to have him.
Unfortunately, Dudley wasn't as thrilled. Especially when Cooper started playing with his favorite toys.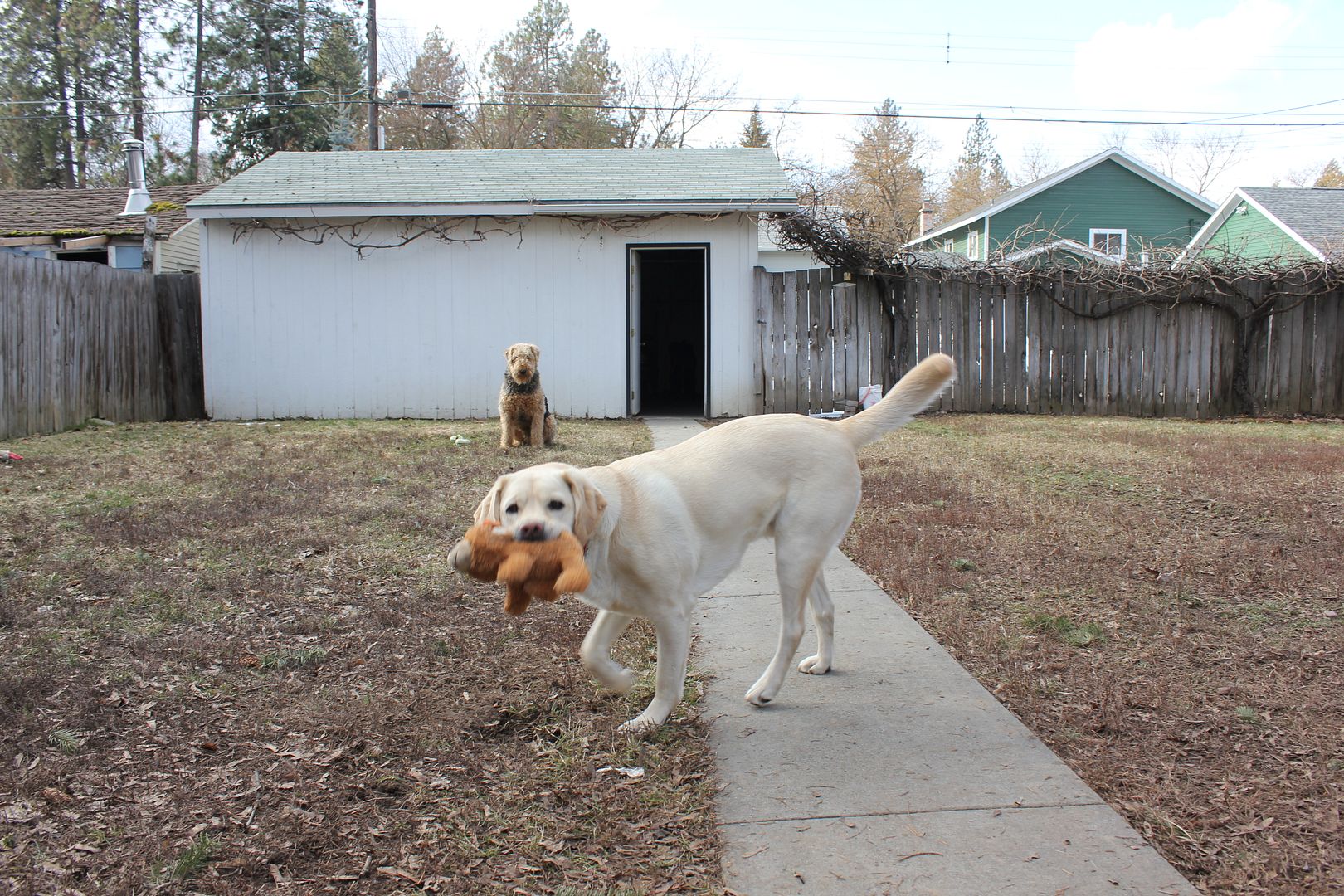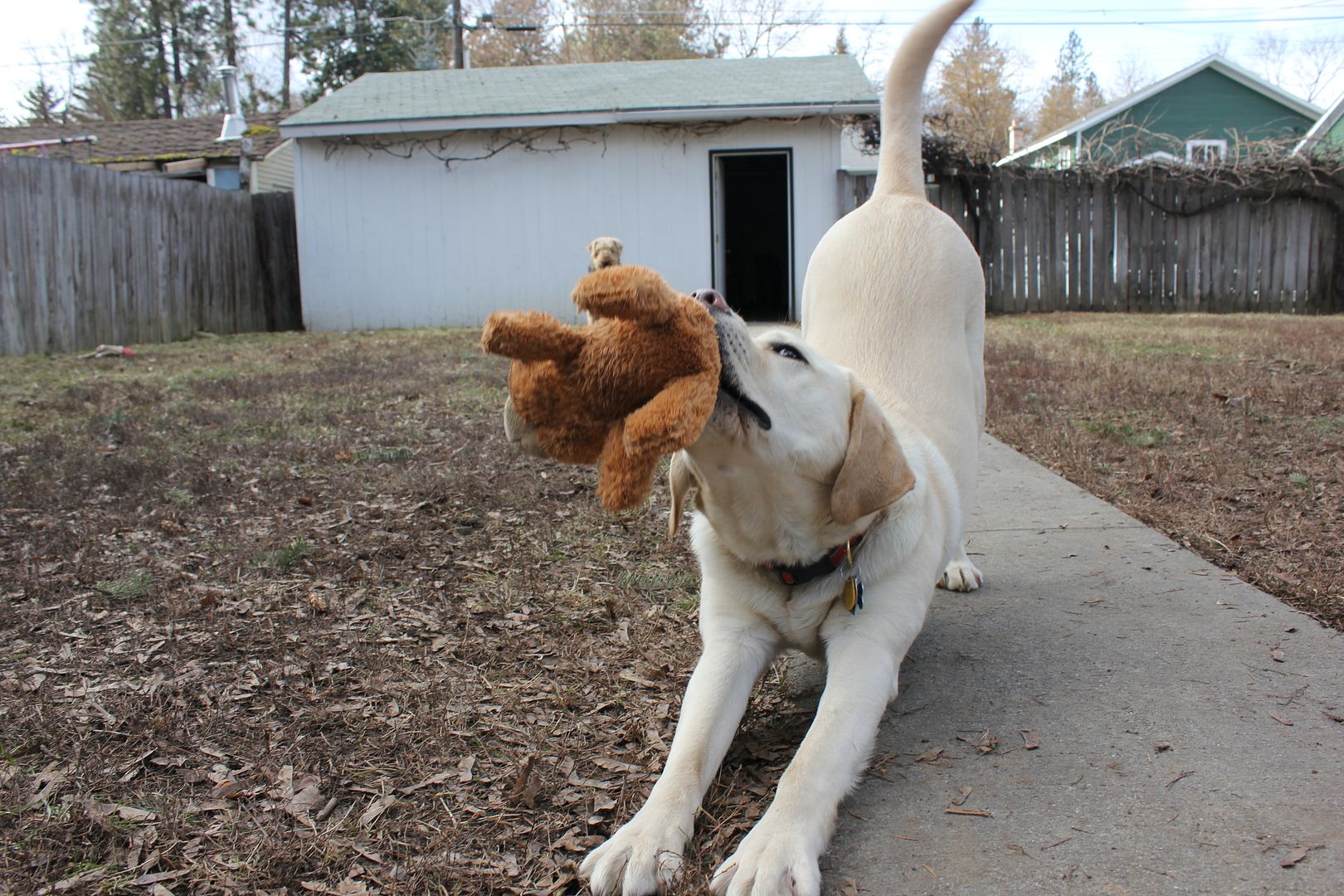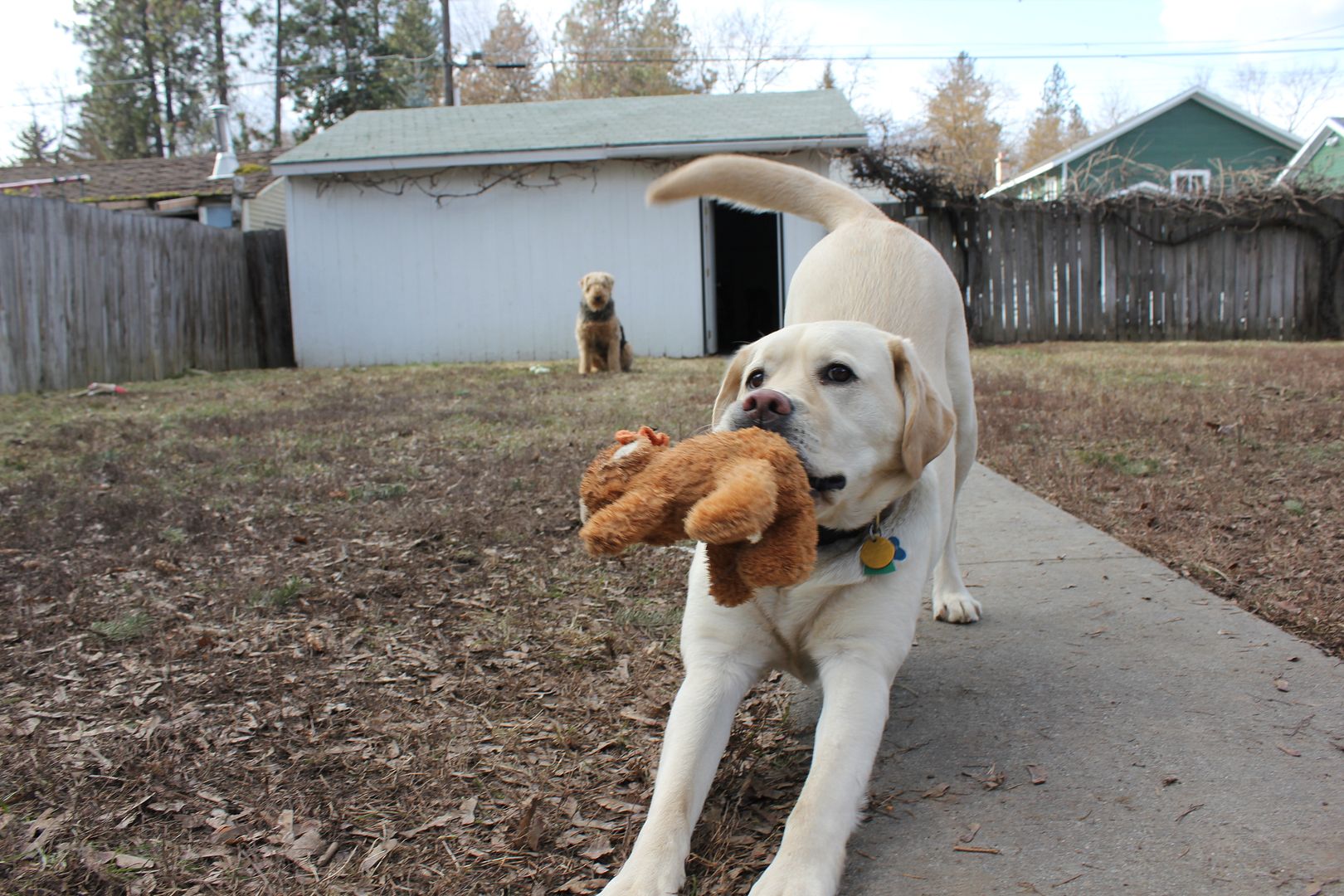 Oh Dudley. I think you might have a tough time whenever we have a baby. Or another puppy.
Love,
Betty