I love any excuse to celebrate. And even though I don't have an ounce of Irish blood in me (that I'm aware of), I married a guy that has quite a bit of it. Which means St. Patty's Day is almost like a major holiday in our house.
This year, I'll be running in the St. Patty's 5 miler and enjoying some traditional Irish food (and beverages of course!). I also decided to jazz it up this year with some fun gifts for friends and coworkers.
For my fellow running buddies I put together these little gift bags with some anti-pinch nail polish I thought we might want to use for the race (since I don't think I actually have that much green running gear). I got the idea and printable from
HERE
.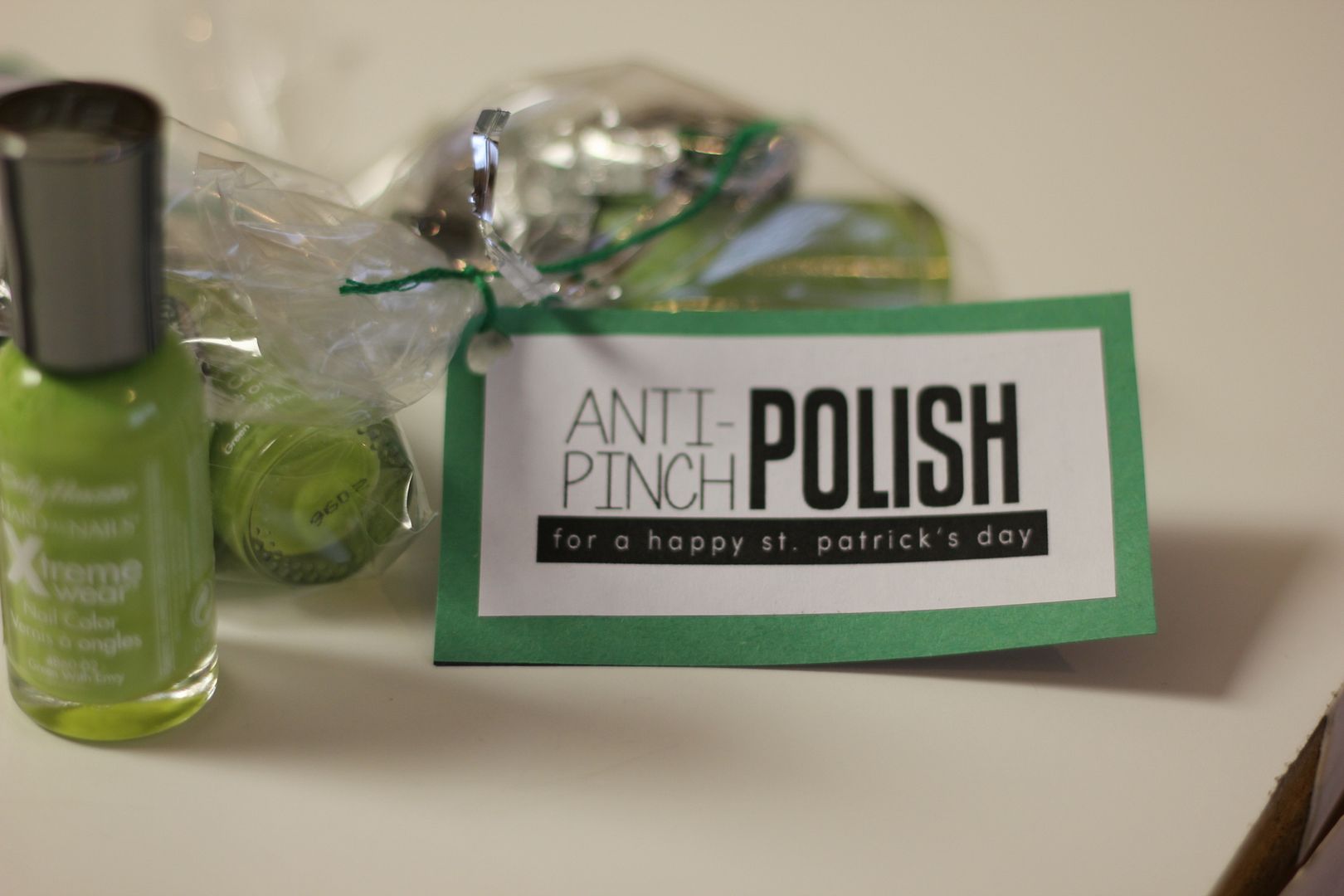 And for my coworkers, chocolate is always a good thing. I printed off Irish themed tags (from
HERE
), put some mint patties in a bag...and voila: just a wee bit o' Irish joy.
How about you? Doing or making anything fun for St. Patty's Day?
Love,
Betty