How is it already October?! To help ring in a new month (and by far my most favorite month of the year), I'm linking up with Allison from
Nestful of Love
. Check it out and join in on the fun!
Goodbye September Happenings. Here's what happened this month!
+Dudley had to wear his first
cone
.
+We took a day
trip to Pendleton
and enjoyed some tasty fries and big cowboy boots.
+We made
tamales
!
+We experienced some
crazy stormy weather
and some more of Cowboy's delicious food.
+We showed off some silly
selfie pictures
.
+More stormy weather, rainbows, and
veggies galore
!
+We took Dudley to
Bennington Lake
so he could swim. And boy did he swim.
+My good friends came to visit and we went
wine tasting!
+We took care of my parent's dog
Harriet
.
+Cowboy
made muffins, chili, and cookies
all on the same day!
Hello new October happenings!
We're looking forward to a trip to Portland, visits from friends and family, trips to local apple and pumpkin orchards, and much more home cooking.
Goodbye September Goals....Here were my goals for this month (and how I did!):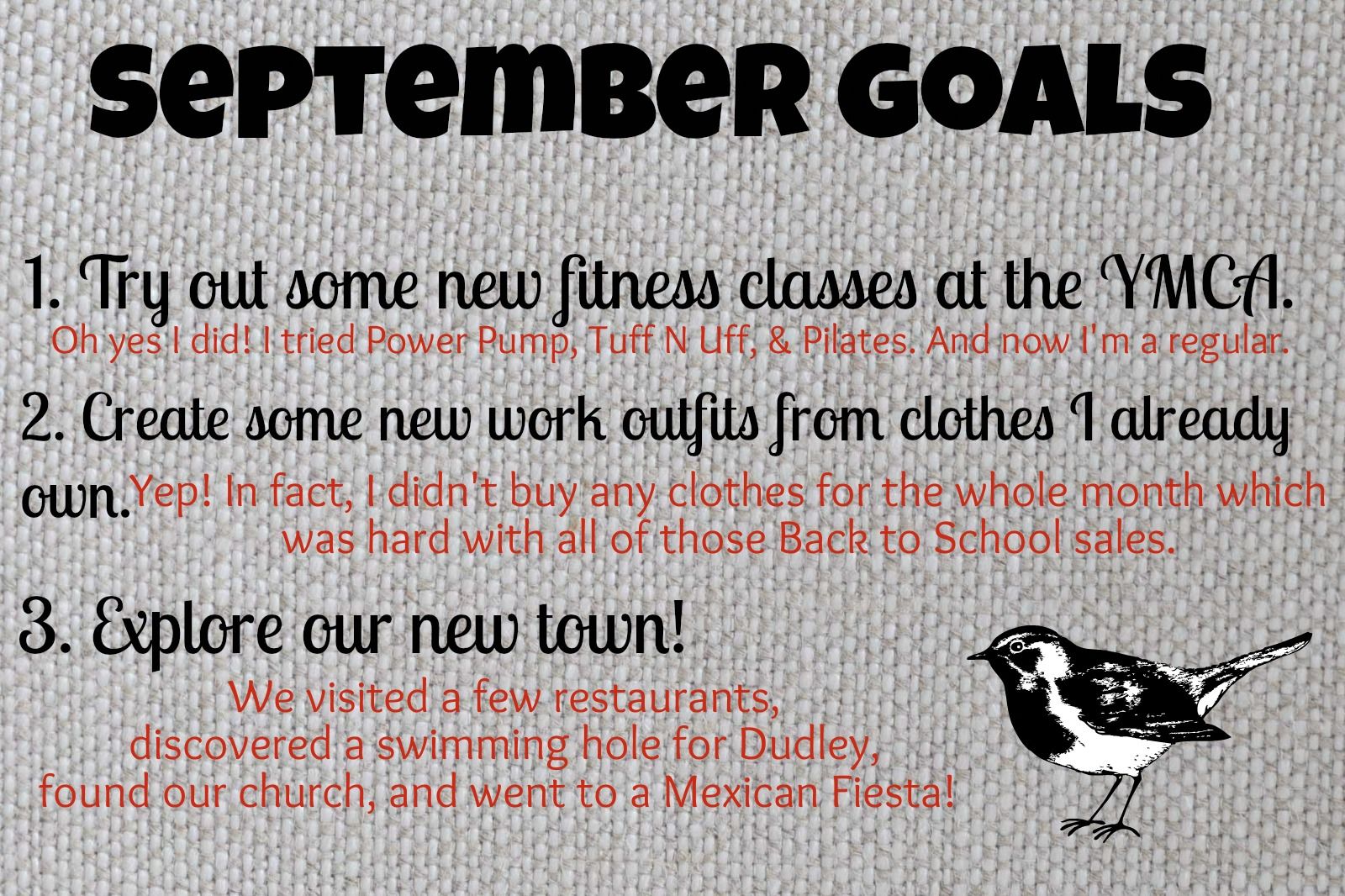 Hello new October Goals!
Farewell September. Welcome October!
How was your September? Anything fun planned for October?
Love,
Betty